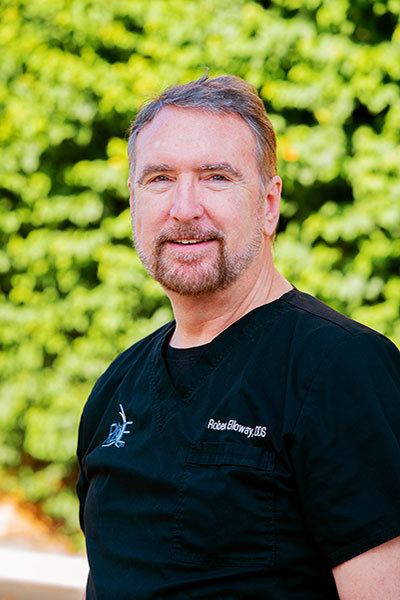 Robert Elloway, DDS
Dr. Elloway grew up in Loma Linda, California, and spent first through 12th grade at Loma Linda Academy. He went to Pacific Union College for two years in the Napa Valley, then spent two more years at La Sierra University near Riverside, California, before completing dental school at Loma Linda University School of Dentistry in 1985. He is a member of the ADA®, CDA® and the local Tri-County Dental Society.
He is continuously taking continuing education courses and is a member of the Riverside and Corona implant study club. He takes different classes often to improve himself, involving dental implants, restorative care, Invisalign® aligners and other aspects that involve the practice. His continuing education includes training at The Pankey Institute for Advanced Dental Education, The Las Vegas Institute for Advanced Dental Studies and courses from Dr. Frank Spears, Dr. Ross Nash and Dr. Brad Durham. He has also completed two years of training in dental implants by attending Arun Garg's Implant Seminars.
Dr. Robert Elloway and his wife, Cheree, have been married for over 35 years. Together, they have two wonderful adult daughters. He is a voracious reader and also enjoys taking time to do home renovations.
At the end of the day, his goal is to help patients get healthy and stay healthy. He takes the time to put his patients at ease, so they feel comfortable receiving our high-quality dental care.
Meet Our Team
Our dentist and team are committed to providing our patients with gentle, comprehensive dentistry in Riverside, California. Dr. Robert Elloway and his team are experienced dental professionals with years of experience helping patients create healthier smiles. We are a long-term team and we work together to make sure we perform each dental procedure to the best of our ability. Call 951-684-2085 to set up your appointment.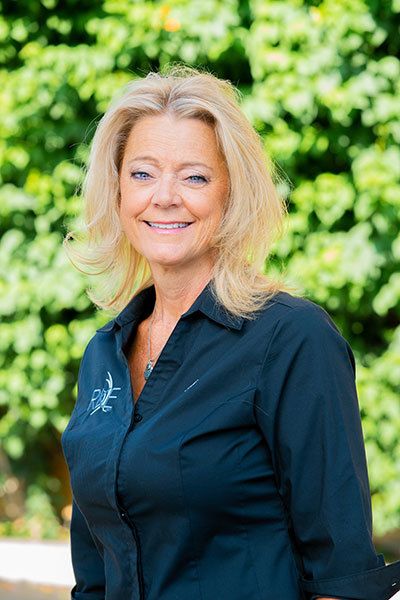 Lori McNee – Office Manager and Coordinator
Lori started with us in 2011. She is a team player and helps keep everything running smoothly. When not at work, you can find her gardening and quilting with friends. She also enjoys practicing bow hunting in her free time.
"We make great team. Each of our staff is an important part of what makes our office special. I'm the glue that binds all the separate pieces of our practice together, greeting and working with our patients to make sure all their needs are met to their expectations. Also, the many things that take place to keep office moving efficiently and successfully forward." – Lori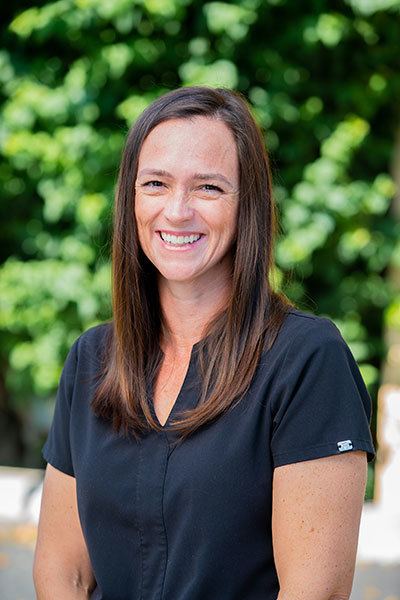 Kelly Faulkner – Registered Dental Hygienist
Kelly joined our team in 2011 as a dental hygienist. She completed her dental hygiene program at the University of Southern California. Her education there prepared her to provide excellent care to any and all patients that she encounters in our office.
She has been married to her husband of over 20 years. Together, they have three great kids, Khloe, Jared and John. In her free time, she enjoys reading, hiking and baking.
"Working with Dr. Elloway allows me to provide the best possible care for our patients. We are always striving to provide excellent care and we stay current with changes in dentistry. I always strive provide the utmost care for each and every patient. In doing this, patients see our devotion to taking excellent care of them." – Kelly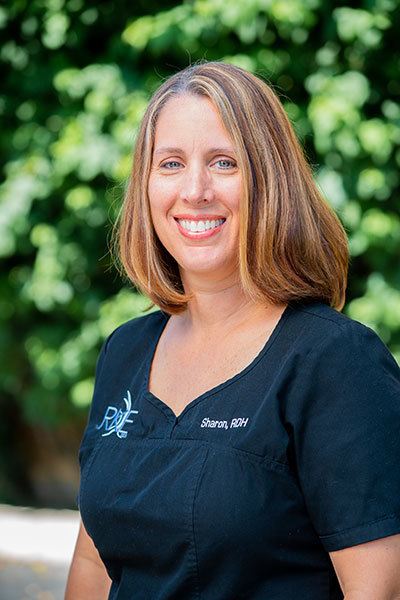 Sharon Boggs – Registered Dental Hygienist
Sharon started at our office in 2009. She graduated from Loma Linda University School of Dentistry in 1993 with a bachelor's degree in dental hygiene. In her free time, she enjoys crocheting, traveling and spending time with family.
"I like working with Dr. Elloway and our team. We promote dental health and overall health. Dr. Elloway is very kind, helpful and giving. I enjoy working with my patients and getting to know them and their families. It is rewarding to see them get comfortable in our office and build that trust." – Sharon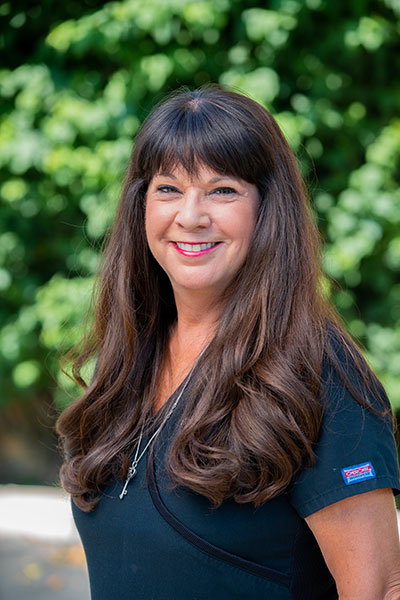 Suzette Wright – Registered Dental Assistant
Suzette has been with us since 2014. She received her RDA (registered dental assistant), radiation certificate and polishing licenses in 1984 at North-West College. After that, she took her RDA licensure at Loma Linda University School of Dentistry. Suzette has done continuing education courses in cosmetic and aesthetic dentistry, Invisalign® aligners, infection control and CPR.
When not at work, she enjoys watching racing, traveling, and relaxing in the mountains or at the beach.